SORBADERM BARRIER CREAM 25g, 2g Sachets, 95g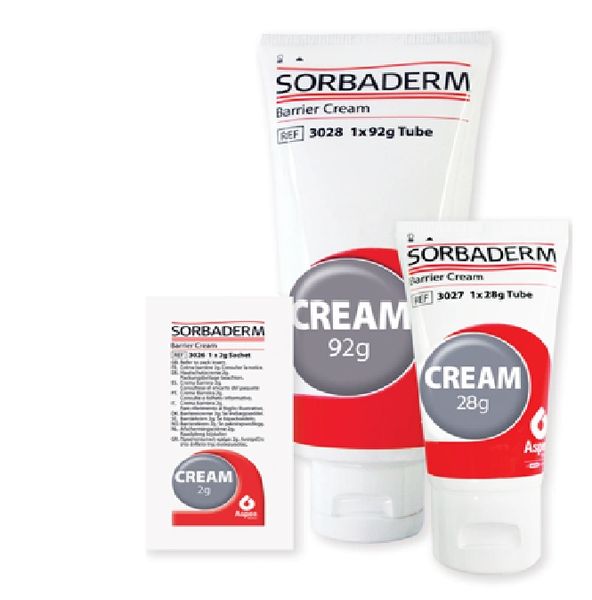 SORBADERM BARRIER CREAM 25g, 2g Sachets, 95g
Sorbaderm Barrier Cream
Sorbaderm Barrier Cream provides intact skin with long lasting barrier protection from sources of moisture (bodily waste and fluids), irritation, and skin stripping from adhesive products and contains a moisturiser to help improve skin integrity. The cream does not impede the absorbency of dressings or clog continence pads and will allow medical adhesives to stick to the skin.
When to use Sorbaderm Barrier Cream:
Use on intact skin to:
Protect from moisture associated skin damage (bodily waste, fluids etc)
Reduce risk of maceration
Reduce risk of skin stripping from adhesive devices
Protect peri-wound skin
Moisturise to improve skin integrity
Supplied By Medical Dressings Ltd a registered Medicines and Health Regulatory Agency (MHRA) wholesaler. We only supply top quality products that are used by many healthcare professionals and the NHS.
Please contact us for any large orders as a discount may be applicable.