Waterproof Arm Cast and Wound Protector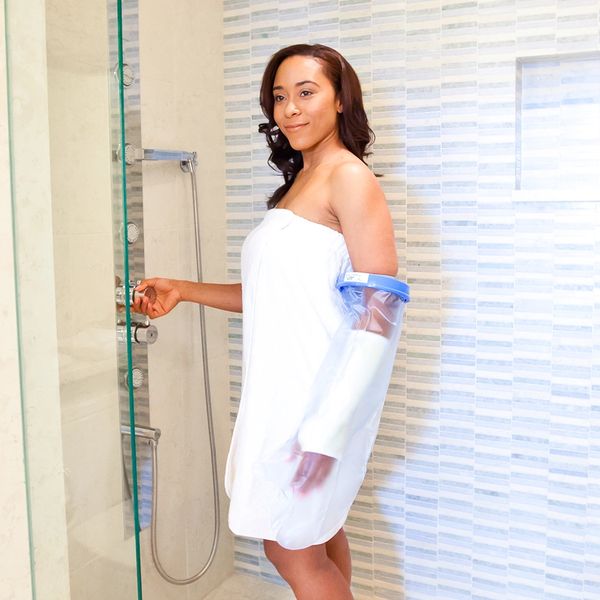 Waterproof Arm Cast and Wound Protector
Original Cast/Bandage Protector
The Protector preserves the daily water-related routines of bathing and showering.

Improves hygiene.

Avoids costly repair and replacement of bandages or casts.

Recommended by the NHS. Available on prescription for patients with diabetes related woundcare needs.

Latex Free
The easy, durable way to stay dry - approved by the NHS for showering and bathing. The Cast and Bandage Protector is the BEST watertight protection available. The non-latex diaphragm stretches easily over your cast or bandage to form a watertight seal. It's durable polyvinyl bag prevents water penetration. Use for therapeutic care and daily showering or bathing to protect casts or bandages.