OPSITE Post-Op Breathable Adhesive dressing (Smith & Nephew) (Waterproof)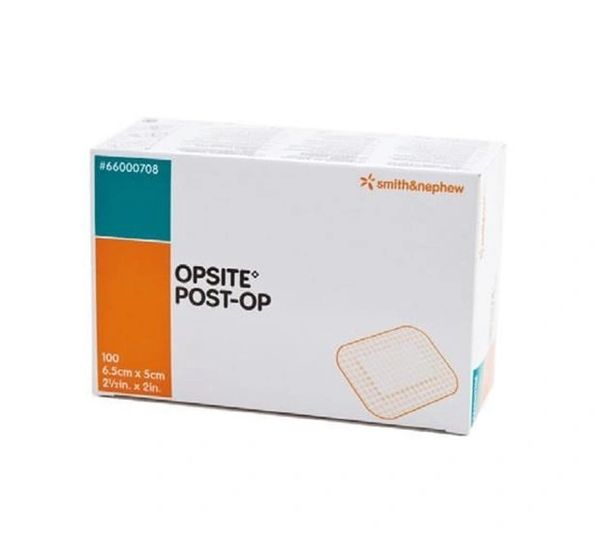 OPSITE Post-Op Breathable Adhesive dressing (Smith & Nephew) (Waterproof)
Vital protection against serious consequences
OPSITE Post-Op provides an impermeable barrier against bacteria, including MRSA (in-vitro), to reduce the risk of surgical site infection.
Help prevent blistering
A 300 patient study on orthopaedic patients OPSITE Post-Op was found to cause significantly less blistering when compared to another film plus pad dressing or non-woven dressing. Being associated with fewer wound complications may lead to a shortened hospital stay and reduction in associated treatment cost.
Extended wear time
OPSITE Post-Op offers a significantly longer wear time when compared with non-woven or passive dressings.
For cuts and stitches.

Breathable and bacteria proof.

Medically proven