Mepilex Ag Antimicrobial Dressing (Molnlycke)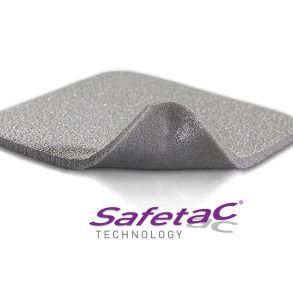 Mepilex Ag Antimicrobial Dressing (Molnlycke)

Mepilex Ag is designed for the management of low to moderately exuding wounds like venous leg ulcers or burns, where antimicrobial action is indicated. Mepilex Ag can be used under compression bandaging.
Mepilex Ag is a soft and highly conformable antimicrobial foam dressing that absorbs exudate and maintains a moist wound environment. The Safetac layer seals the wound edges, preventing exudate from leaking onto the surrounding skin, thus minimising the risk for maceration. The Safetac layer ensures that the dressing can be changed without damaging the wound or surrounding skin or exposing the patient to additional pain.
Mepilex Ag deactivates wound related pathogens within 30 minutes with sustained effect up to seven days. By reducing the number of microorganisms, Mepilex Ag may also reduce odour.
Use Mepilex Ag:
When antimicrobial action is indicated: to reduce bioburden in infected wounds
When antimicrobial action is indicated: to act as an antimicrobial barrier in wounds at high risk of infection or re-infection
To obtain a rapid (after 30 minutes) and sustained (for seven days) effective antimicrobial effect
To combine antimicrobial action with less painful and less stressful care for your patients