Cetraben Emollient Bath Additive (500ml) for Dry Skin Conditions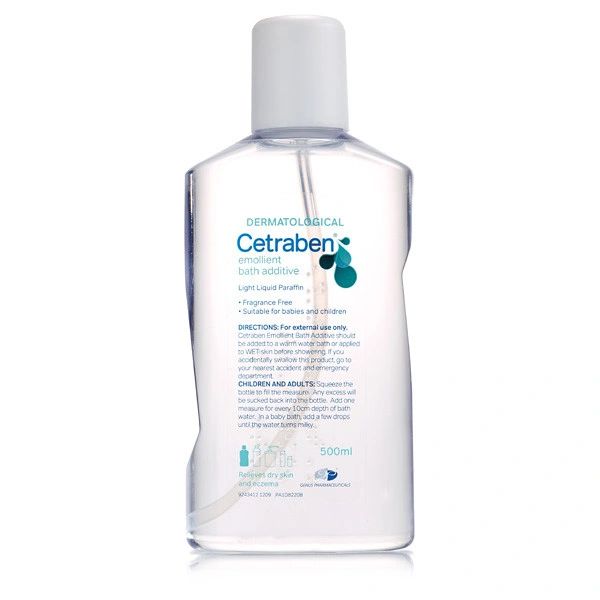 Cetraben Emollient Bath Additive (500ml) for Dry Skin Conditions
Cetraben Emollient Bath Additive
Cetraben Emollient Bath Additive contains very high-quality emollients to soothe and moisturise problematic, dry, and eczema prone skin. It helps to rehydrate your skin and protect it from irritants and replaces natural lost skin oils.
This product is suitable for babies and children.
How to use Cetraben Emollient Bath: Add to a warm water bath or apply to wet skin before showering.
Children: add half tone capful to warm water bath
Adults: add one to two capfuls to warm water bath
Shower : apply lightly using a damp sponge.
Ingredients:
Light liquid Paraffin ph Eur 82.8% w/w
Precautions whilst usingCetraben Emollient Bath:
Do not use if you have an allery to any of the ingredients. Mild skin reactions have been rarely seen. Avoid contact with the eyes.