Catheter Leg Bag Holder Sleeve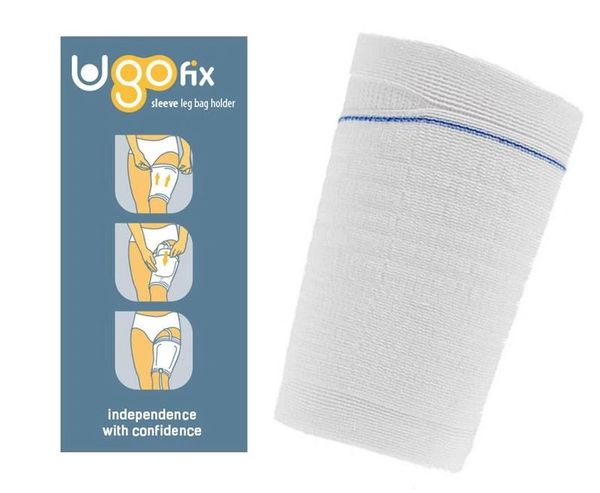 Catheter Leg Bag Holder Sleeve
UGOfix Catheter Leg Bag Holder Sleeve
(SEE BELOW FOR MEASUREMENTS)
Easy to use, Leg Bag Holder provides total security and maximum comfort as an alternative to leg straps.
The soft fabric gives support, applying an even pressure over the whole area of the Leg Bag, holding it secure.
Available in three sizes and easily adapts to fit on the calf or on the thigh. To determine the right size for you, measure the circumference of either:

A) the mid-point of your thigh, or B) the widest point of your calf.

The fitting guide below will indicate which product
you need.
Small Yellow 24-39 cm (Circumference)
Medium Blue 36-55 cm (Circumference)
Large Brown 40-70 cm (Circumference)