Biatain Ag Non-Adhesive Anti-Bacterial Foam Dressing (Coloplast)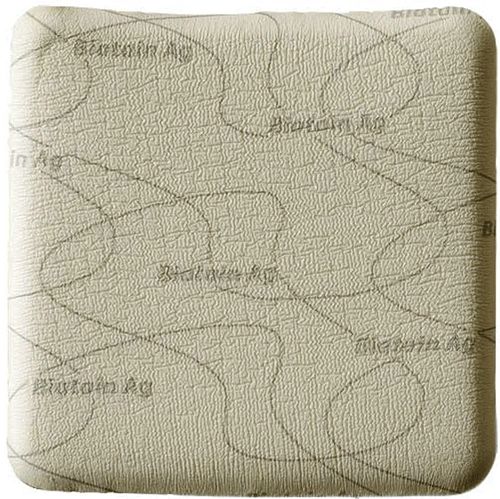 Biatain Ag Non-Adhesive Anti-Bacterial Foam Dressing (Coloplast)
Biatain Ag Non-Adhesive
Biatain Ag Non-Adhesive
is a soft, conformable non-adhesive polyurethane foam dressing impregnated with silver. Suitable for use on fragile skin.
Feature and benefits include:
Indications Biatain Ag can be used for a wide range of exuding wounds with delayed healing due to bacteria, or where there is a risk of infection, including leg ulcers, pressure ulcers, second-degree burns, donor sites, postoperative wounds and skin abrasions. Biatain Ag Non-Adhesive can also be used for diabetic foot ulcers. Biatain Ag can be used in combination with compression therapy.
Please Note: A secondary dressing or bandage is needed to secure it down