Advasil Conform Scar Managment Sheet Dressing (Advancis)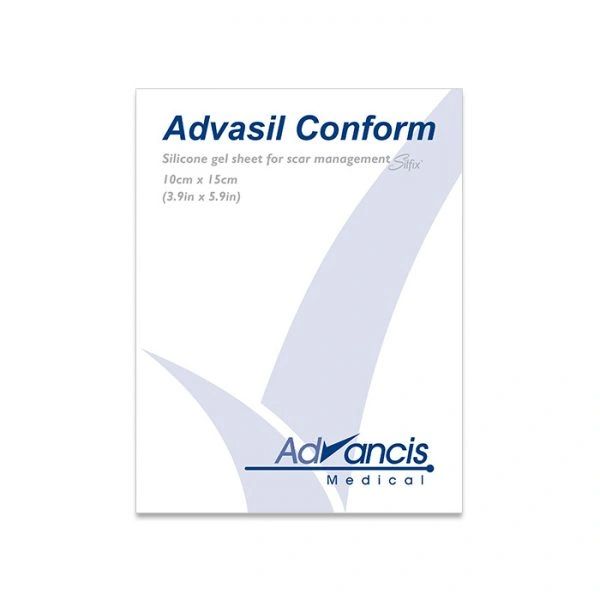 Advasil Conform Scar Managment Sheet Dressing (Advancis)
Product Description
Advasil conform is a sheet of medical grade self-adherent silicone gel designed for the improved management of scar tissue or recently healed wounds. The conformable layer of translucent (Silfix) silicone gel and a smooth polyurethane outer layer improves wearability and patient compliance.

Silicone gel sheets are reported to help reduce the effects of scarring if worn for prolonged periods. Hypertrophic and keloid scarring may particularly benefit from Advasil conform
Use
Remove Advasil conform from the pack, remove the liner and place gel side to the scar.

For smaller scars Advasil conform can be cut to size. For larger scars use additional sheets of Advasil conform and place side by side. Advasil conform is self adherent and reuseable for up to 28 days.

When storing Advasil conform replace the liner and store in original packaging. It is important that the skin beneath the dressing is kept clean, and dry. Wash area daily.

Wear time should be built up over a period of time to condition the skin after which Advasil conform can be comfortably worn for 24 hours.
Contra-indications
Not to be used on open wounds. Not to be used on patients with dermatological conditions and/or where the skin is broken. Do not use if allergic to silicone.